Quantity: makes for 3 tablespoons of Herbes de Provence mix
Herbes de Provence is available as a dried herbs mix in most well-stocked supermarkets like Whole Foods, Trader Joe's and Publix. In France you can buy the herb mix on the many weekly green markets, like the Marché Provençal in Antibes (photo).
Make sure that the mix doesn't contain lavender, which is rarely used in savory dishes.
You can achieve an even better result using fresh herbs. All you need is fresh parsley, thyme, oregano, marjoram (or rosemary) and winter savory (in French: Sarriette). You will be surprised how easy it is to buy them in many green markets during the growing season. If you live in warm regions you can grow all of these plants in your garden. They are pretty and useful at the same time.
Most recipes assume that you use dried Herbes de Provence. If you use fresh ones make sure you adjust the quantity, you normally need double.
Ingredients:
1 Tbsp flat-leaf (Italian) parsley, finely chopped
1/2 Tbsp Thyme leaves, finely chopped
1/2 Tbsp Oregano leaves, finely chopped
1/2 Tbsp Winter Savory leaves (in French: Sarriette), finely chopped
1/2 Tbsp Marjoram or Rosemary leaves, finely chopped
You can change the quantities and substitute some herbs. Be careful when adding lavender, it only makes sense for a few dishes. Never ever add bay leaf. In the Provence (and hopefully elsewhere) you add bay leaf as a whole leaf, which you take out before serving.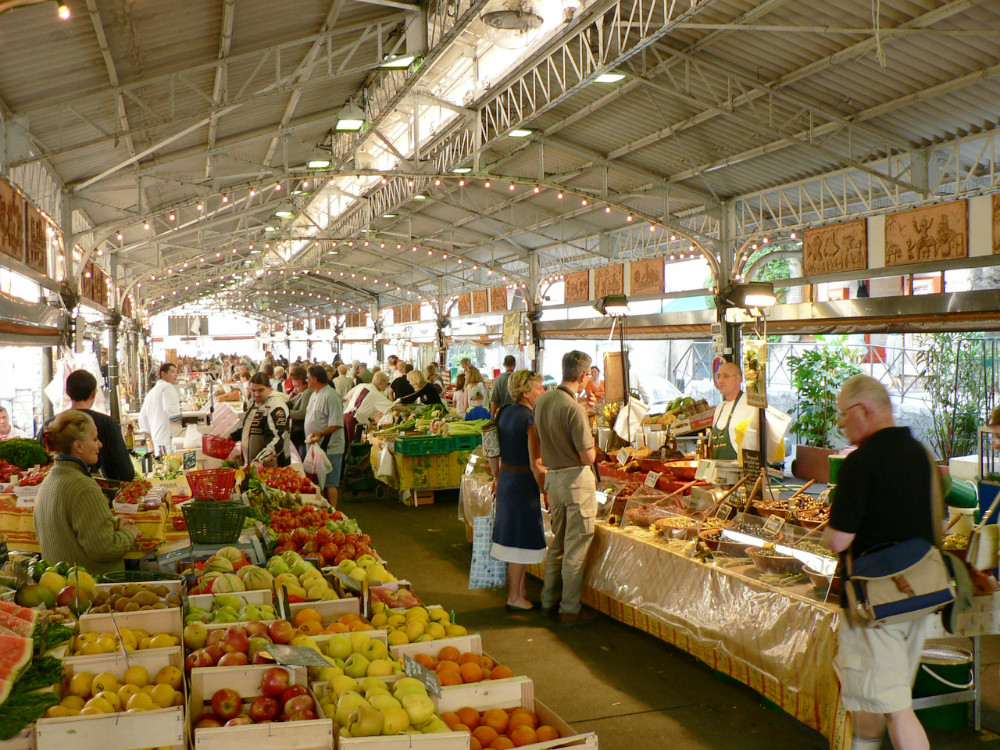 Herbes de Provence on the Antibes Market
Preparation:
Mix the finely chopped herb leaves well – don't use the stems. Use a mortar and pestle or a food mill.
When using fresh herbs it is best to use the mixture right away. It keeps in the fridge for 2-3 days. If you intend to use it later, add olive oil in order to preserve the aroma and freeze it. Just make sure to divide it into small portions according to your needs.
The advantage using fresh herbs, even if frozen, is a more intense flavor.
Leave a Comment:
I invite you to join the discussion on Twitter, where you can subscribe to my newest recipes by clicking the "follow" button. If you are a Linkedin member you can contact me here.